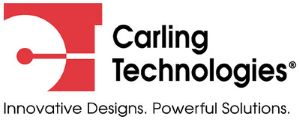 Carling Circuit Protection Catalog
Peerless is an authorized stocking distributor for Carling Technologies with our online store available 24/7! Carling Technologies was established in 1920 where it held the name of Carling Tool and Machine Company. It was not until 2000 that Carling acquired its current name. Peerless carries Carling Technologies' vast offering of switches as well as thermal and magnetic circuit breakers.
Click here for the latest Carling news and product information
Items showing 'As low as:' pricing contain quantity price breaks. Click on the item to see the details.