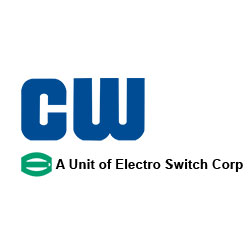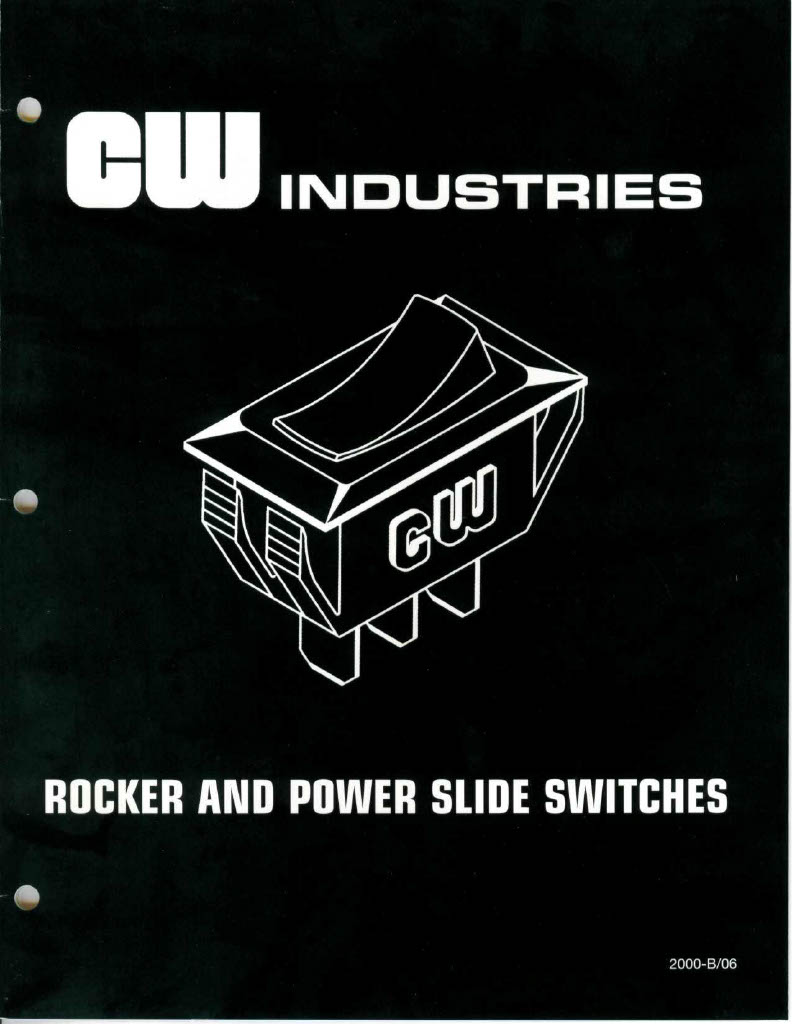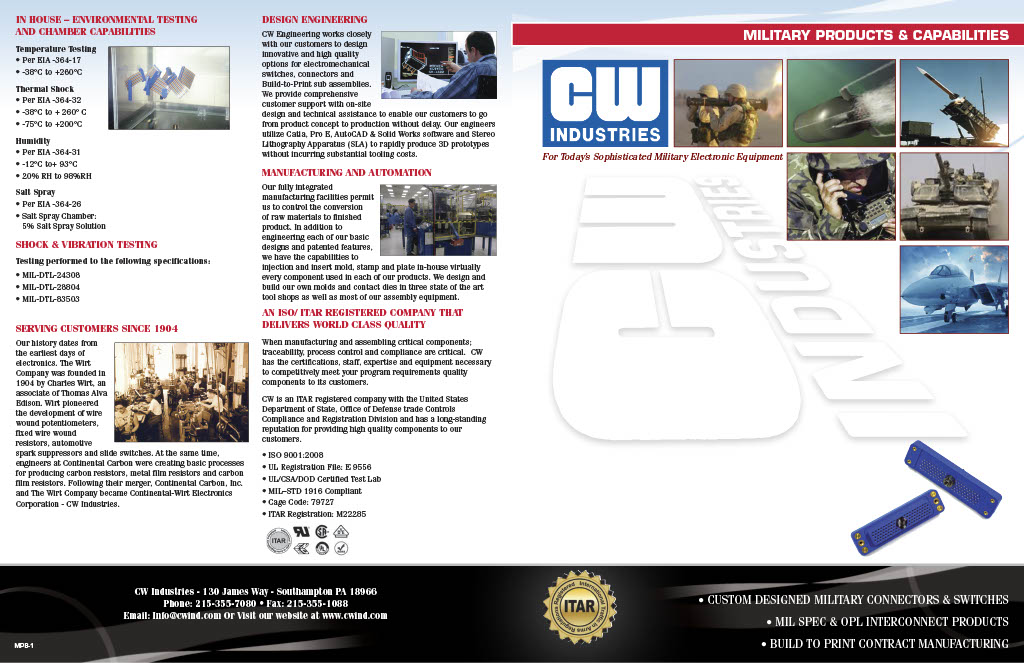 CW Industries, is a unit of Electro Switch Corporation. Peerless is an authorized stocking distributor for CW Industries and their products are available from our online store 24/7! We stock CW Industries' complete line of complex electromechanical slide, rocker and pushbutton switches; insulation displacement and mil spec connectors; and a variety of custom switches and high density mil spec connectors.
Many of these switches and connectors are ideal for military, medical, industrial and heavy equipment applications. If you do not see what you are looking for, please contact us at cs@peerlesselectronics.com so we may assist you in finding the right products for your application.
Items showing 'As low as:' pricing contain quantity price breaks. Click on the item to see the details.