DANFOSS HIGH PRESSURE PUMPS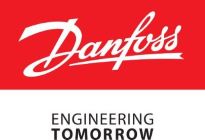 Peerless is an Authorized Distributor for Danfoss High Pressure Pumps (HPP) currently offering their stainless steel valves: VRH/VPH valves, VDH/VDHT valves, and others. High-pressure pump valves maintain accurate pressure regulation of continuous flow. Danfoss valve product portfolio offers a comprehensive stainless steel valve program for high pressure applications such as reverse osmosis, tap water and ultra-pure water. The valves offer high reliability at high pressures and are corrosion resistant, compact and easy to install. Danfoss' program comprises solenoid valves, relief valves, check valves and flow control valves.
Items showing 'As low as:' pricing contain quantity price breaks. Click on the item to see the details.