Founded in 1947 as the Electronic Engineering Company of California, EECO was one of the earliest electronics manufacturing companies to locate in Orange County, California. EECO has been a global leader in the design, development and manufacture of products for man-machine interfaces since 1947.
EECO serves customers worldwide with manufacturing operations in the USA, Mexico and Asia.
Their client list includes top-tier manufacturers of medical equipment, avionics, military products and industrial controls.
As a leader in binary-coded switches, EECO developed a wide variety of thumbwheel switches and introduced the STRIPSWITCH® and Micro-DIP® printed circuit-board-mounted coded switches. EECO is also one of the oldest membrane switch manufacturers, with over 30 years of experience.
In 1993 Transico, Inc. purchased the EECO Switch Division. In 2003, the company moved to its own purpose-built facility in Brea California, which serves as corporate headquarters and the manufacturing location for membrane and custom mechanical switch production. EECO also has manufacturing facilities in Mexico, Taiwan and China as well as a sales office in Cambridge, UK.
Peerless Electronics is an authorized source for all of your EECO requirements.
Review EECO product offering here.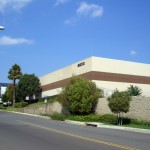 Items showing 'As low as:' pricing contain quantity price breaks. Click on the item to see the details.