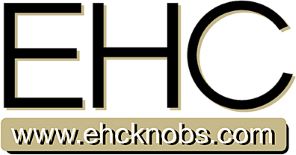 Peerless Electronics proudly distributes and is an authorized source for (EHC) Electronic Hardware Corporation. EHC supplies the largest variety of Custom Designed Knobs, Aerospace Plastic Knobs, Aircraft Plastic Knobs, Instrument Knobs, Military Knobs, Consumer Plastic Knobs, Control Plastic Knobs and Push-On Plastic Knobs.
More configurations including Trans illuminated/Illuminated Knobs, Backlit/Backlight Knobs, Casted Knobs, Metal Knobs, Machined Aluminum Knobs, Clamp Knobs, and Ball Knobs to Industrial, Aviation Plastic Knobs, Military and Commercial users including Medical Equipment Knobs, Lawn Care Equipment Knobs & Handles, Exercise Equipment Knobs, Laboratory Equipment Knobs, and Industrial Equipment Knobs.
In addition, Peerless supplies a wide array of EHC knobs approved to MS91528 as well as military/aerospace backlit knobs approved to MS25165, MS25166, MS21382, MS21384 - MS21387; MS25168; MS25169 - and more.
EHC offers many custom design capabilities as well:
Plastics - Injection molding, thermoforming, extrusion, blow molding.
Metals - Die casting, CNC machiining, screw machining, stamping.
Secondary & finishing operations such as anodizing, powder coating and more.....
Contact Peerless today and we can make your design ideas a reality.
Review entire EHC offering here.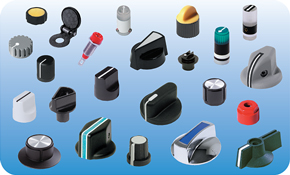 Items showing 'As low as:' pricing contain quantity price breaks. Click on the item to see the details.