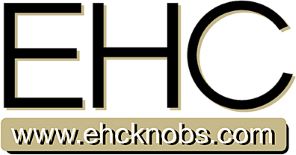 - Peerless Electronics proudly distributes Electronic Hardware Corporation knobs. Electronic Hardware Corporation supplies the largest variety of Custom Designed Knobs, Aerospace Plastic Knobs, Aircraft Plastic Knobs, Instrument Knobs, Military Knobs, Consumer Plastic Knobs, Control Plastic Knobs and Push-On Plastic Knobs.
- Peerless can supply Trans illuminated/Illuminated Knobs, Backlit/Backlight Knobs, Casted Knobs, Metal Knobs, Machined Aluminum Knobs, Clamp Knobs, and Ball Knobs to Industrial, Aviation Plastic Knobs, Military and Commercial users including Medical Equipment Knobs, Lawn Care Equipment Knobs & Handles, Exercise Equipment Knobs, Laboratory Equipment Knobs, and Industrial Equipment Knobs.
- Peerless carries a wide array of knobs approved to MS91528 as well as military/aerospace backlit knobs approved to MS25165, MS25166, MS21382, MS21384 - MS21387; MS25168; MS25169 - and more - please inquire.
- Don't see what you are looking for? Call us at 516-594-3500 or check the EHC selector guide here http://www.ehcknobs.com/ and we can order it for you if we don't have it in stock.
Click here for the latest EHC news and product information
Items showing 'As low as:' pricing contain quantity price breaks. Click on the item to see the details.
131C4GA/WL/WD - KNOB

303 in stock

MS91528-0E1B - KNOB

17 in stock