As a division of Zettler Group North America, American Zettler Inc. offers application-engineering, sales, distribution and customer service for a broad product range of Electromechanical Relays to meet many specific requirements of diverse commercial and industrial applications.
Located in Southern California, their experienced application engineering and sales staff, along with regional sales reps service a wide variety of direct accounts in many industries, as well as a comprehensive network of trusted regional and national distributors.
Peerless Electronics, an authorized source for Zettler Relays are used in a wide range of industries including: HVAC/R, Lighting, Solar, Electric Vehicle charging, Metering, Automotive, Telecommunication /Security systems, Home Appliances, Test and Measurement devices, Industrial Controls, and many other types of electrical and electronic equipment.
Review American Zettler Relay Products.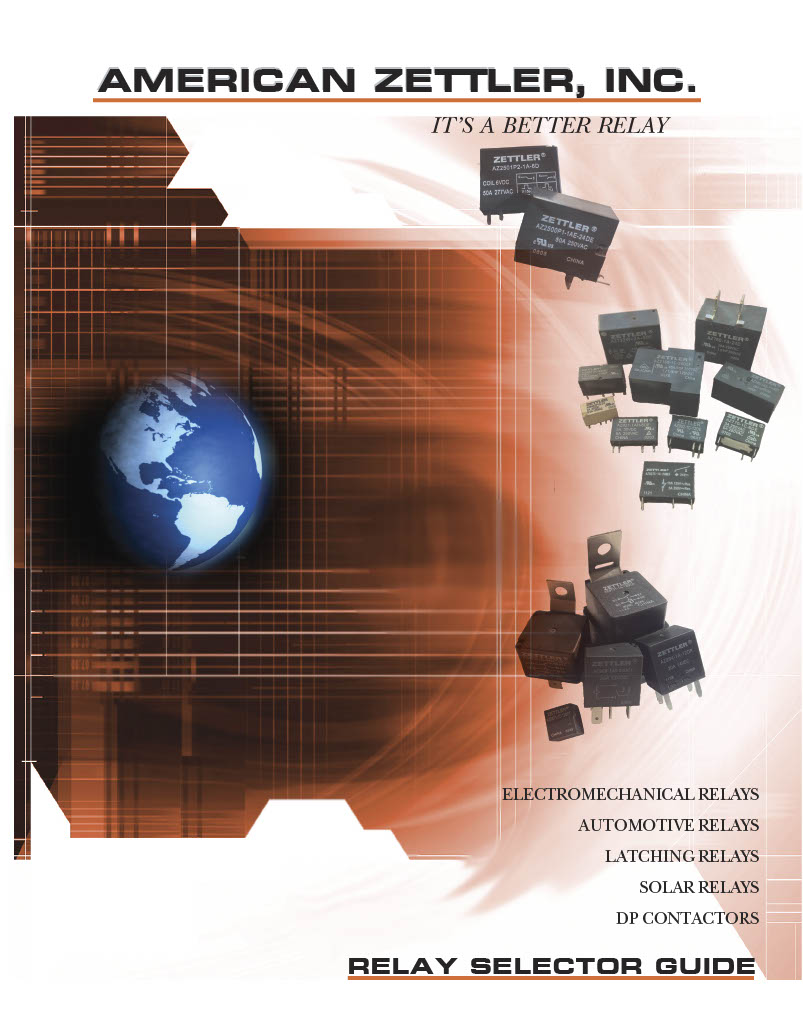 Items showing 'As low as:' pricing contain quantity price breaks. Click on the item to see the details.