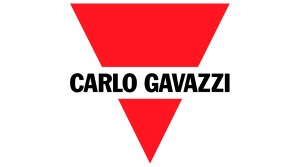 More than 90 years of solutions.
Carlo Gavazzi was a man who saw a future in automation in the days when it was seen by most as pure science fiction. The history of the business is a fascinating story of innovation. Today, Carlo Gavazzi's products including Sensors, Switches, Relays and Controls are installed in a wide variety of state-of-the-art, high-tech products and processes all over the globe.
From their earliest days in Milan, Italy, Carlo Gavazzi is now present in markets all over the world. Twenty years ago Carlo Gavazzi achieved leadership in the European industrial automation market and today have factories or offices in sixty-four countries from the Pacific Rim in the East to the United States in the West.
Peerless Electronics is your authorized source for Carlo Gavazzi, contact us today.
Review Carlo Gavazzi product offering here.
Items showing 'As low as:' pricing contain quantity price breaks. Click on the item to see the details.