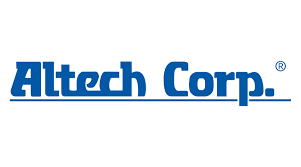 Altech Corporation is an established United States based supplier of components and devices used in industrial control, instrumentation and automation applications. Altech is an ISO 9001:2000 certified manufacturer & distributor of electrical, electronic & electromechanical components.
A wide variety of automation & control solutions., the Altech product line includes miniature circuit breakers, busbars, DC-UPS devices, digital panel meters, DIN rail terminal blocks, printed circuit board terminal blocks, contactors, industrial relays, motor disconnect switches, pin & sleeve devices, receptacles, foot switches, relay modules, safety relays, slimline relays, solid state relays, push buttons & pilot lights.
Metal detection systems, ferrules, marking & engraving systems, fuses, power distribution blocks, corrugated tubes, liquid tight strain reliefs, programmable relays, digital multi-timer, test & measurement devices, LED panel lights, mechanical thermostats, panel filters, tower lights & wire ducts are also available. Altech's products meet UL and many international standards and all are RoHS compliant.
Review entire Altech product offering here.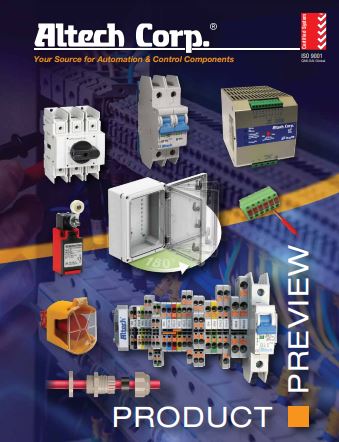 Items showing 'As low as:' pricing contain quantity price breaks. Click on the item to see the details.