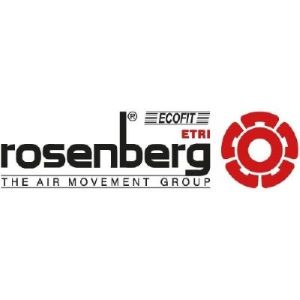 - ETRI Rosenberg fans are available from Peerless Electronics. Peerless is an authorized distributor for ETRI fans and blowers.

- ETRI has long been a leader in the design of air-moving devices, from large industrial fans to miniature flat axial fans.
- AC Fans - Today, ETRI's AC air movers are cooling and protecting the most sophisticated of electronic packages, and our basic commitment to uncompromising quality and high performance standards continues.
- DC Fans - ETRI's DC fans offer the design engineer a wide range of design options to meet your specific application need.
- Various voltages, speeds, bearing systems, and termination configurations provide the engineer the ability to select the performance needed. Most ETRI cooling fans are UL/CSA/VDE/CE approved.
Items showing 'As low as:' pricing contain quantity price breaks. Click on the item to see the details.