Peerless Electronics, a recognized Sensata Technologies (formerly Texas Instruments) distributor since the 1950's carries a full array of Sensata "Klixon" brand circuit breakers for aircraft, heavy duty vehicles, battery chargers, simulators and other rugged environment applications.
Sensata Technologies is a global industrial technology company striving to create a cleaner, more efficient, electrified and connected world. Through their broad portfolio of sensors, electrical protection components and sensor-rich solutions which create valuable business insights, they help our customers address increasingly complex engineering and operating performance requirements.
In fact, the name Sensata comes from the Latin word sensate or 'those gifted with sense'. Their focus on sensing is also reflected in their logo, which spells Sensata in Braille. Sensata Technologies is a leading industrial technology company that develops sensors, sensor-based solutions, including controllers and software, and other mission-critical products to create valuable business insights for customers and end users.
For more than 100 years, Sensata has provided a wide range of customized, sensor-rich solutions that address complex engineering requirements to help customers solve difficult challenges in the automotive, aircraft, industrial, heavy vehicle, off-road, HVAC and marine industries. With more than 21,000 employees and operations in 13 countries, Sensata's solutions help to make products safer, cleaner and more efficient, electrified, and connected.
In addition to Sensata Klixon, Peerless carries the full Sensata Technologies offering under these recognized brand names - Airpax, BEI Sensors, Crydom and Kavlico.
Contact Peerless as your authorized source for all things "Sensata" today.
Review Sensata Klixon Circuit Breaker Offering here.
Learn more about Sensata here.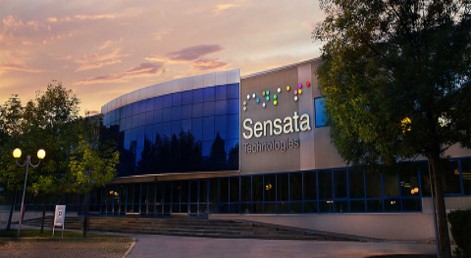 Items showing 'As low as:' pricing contain quantity price breaks. Click on the item to see the details.