Peerless Electronics proudly distributes the entire SUNS International product offering.
View the product catalog here!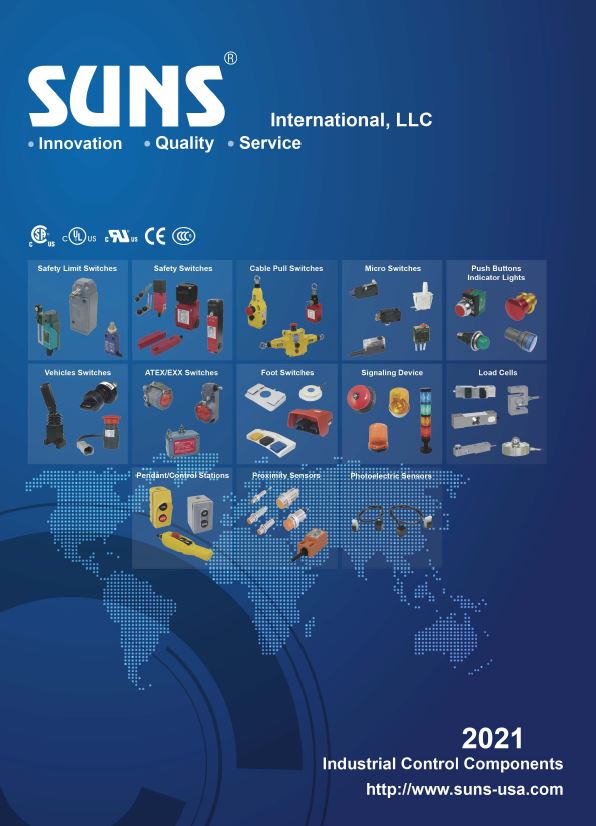 They are a leading manufacturer of high quality industrial control components. With a product range offering a variety of limit and micro switches to complete lines of foot switches, push buttons, and control stations.
As an established member in the industry, SUNS is relentless in its drive to manufacture products that are more reliable, more efficient, and more cost effective.
Their manufacturing facilities are ISO9001:2015, ISO13485(Medical Devices) and AS9100 (Aerospace Industry) certified.
SUNS products are certified to UL, CSA, CE and CCC standards.
SUNS and Peerless can offer the right product for your application including:
Don't see what you are looking for? Contact us at 800-285-2121 or cs@peerlesselectronics.com to satisfy your SUNS International requirements.
Items showing 'As low as:' pricing contain quantity price breaks. Click on the item to see the details.