BURNDY was founded on July 19, 1924 as Burndy Engineering Company in Brooklyn, New York, by science historian and civic leader Bern Dibner. The name BURNDY is a contraction of Dr. Dibner's first name and last initial, "BERN D". Dr. Dibner designed and patented a universal connector, requiring neither soldering nor welding thereby enabling a unified grid. Until its acquisition, in 1988, by the French corporation Framatome Connectors International (FCI), BURNDY remained family-owned. Later, in November 2005, FCI was acquired by Bain Capital and it was in October 2009 that the BURNDY segment became a part of the HUBBELL Electrical Systems family of companies
Headquartered in Manchester, New Hampshire, BURNDY has 2 US manufacturing sites and also one in Mexico. Exceptional customer service, the industry's highest quality products, and continuous innovation are things that BURNDY prides itself on providing. We have a wide range of tooling for all your connector needs and an electrical connector to meet every one of your power needs. With superior manufacturing technology, BURNDY can create and build any custom connector for our valued customer with our advanced engineering support teams. With over 95 years of dedicated customer support in both service and product, our customers need to look no further than BURNDY for all their connector needs.
Peerless Electronics is your authorized source for BURNDY and we are committed to satisfying your requirements.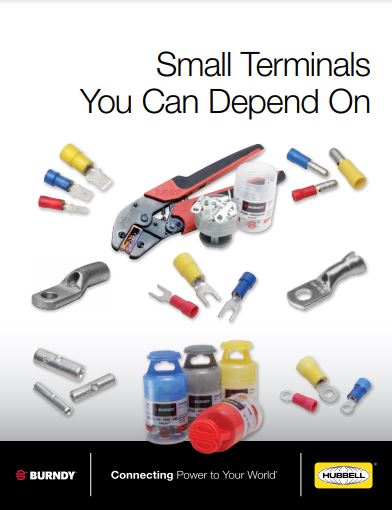 Items showing 'As low as:' pricing contain quantity price breaks. Click on the item to see the details.