032U6516 - VALVE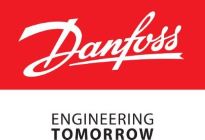 Pricing shown is for available stock only.
Need more? Request an availability notification.
032U6516 Danfoss Valve EV220B 6-22. The EV220B 6-22 is a direct servo-operated 2/2-way solenoid valve program with connections from 1/4" to 1". This program is especially used for OEM applications demanding a robust solution and moderate flow rates.
More Information

| | |
| --- | --- |
| Product Type | VALVE |
| Vendor Item | 032U6516 |
| Manufacturer | DANFOSS INC. |
| Vendor Short Name | DANFOS |
| RoHS Compliant | |