032U5252 - VALVE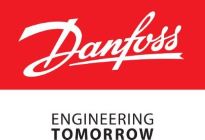 Pricing shown is for available stock only.
Need more? Request an availability notification.
032U5252 Danfoss EV250B is a high performance assisted-lift valve for almost all industrial fluid control applications. With a spring assisted lift function, it outperforms traditional diaphragm valves at low differential pressures. The EV250B is the easy choice for most applications. For water, air, oil, and other neutral media. 1/4"" to 1"" pipe thread. High opening degree from 0 to 145psi differential pressure Cv 2.9 to 8.