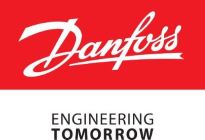 Danfoss Sensing Solutions—your partner in navigating the digital sensor frontier.
Danfoss Sensing Solutions, formerly Danfoss Industrial Automation, offers an extensive portfolio of advanced sensor technologies and application expertise. Their goal is to help the industries and people they serve to embrace a digital-focused future with industry-leading know-how, world-class support, and sensors that enable a connected and sustainable future.
Since 1933, Danfoss has engineered solutions that allow the world to use resources in smarter ways—driving the sustainable transformation of tomorrow. Danfoss produces more than 250,000 products in 70 factories across 25 countries every day, developing and refining solutions in response to our customers' needs. Danfoss Sensing Solutions represents the union of application-driven sensor technologies and their commitment to helping you navigate your journey into the digital frontier.
Peerless is proud to be an authorized, stocking source for Danfoss Smart Sensors, Switches and Valves.

Items showing 'As low as:' pricing contain quantity price breaks. Click on the item to see the details.